About us
What makes us different from others?
We stick to the principle that two heads are better than one. That's why we take an individual approach to each patient, with several specialists of different branches of dentistry provide their opinions so as to obtain the best final solution. We are completely devoted to details and have a great experience accrued in our team, headed by Dr Branka Gordić, a specialist in dental prosthetics with more than 30 years of experience. We strive for perfection in all aspects of work and are totally devoted to each patient.
Apart from regular members of our team, we also cooperate with a large number of eminent specialists from different areas of dentistry.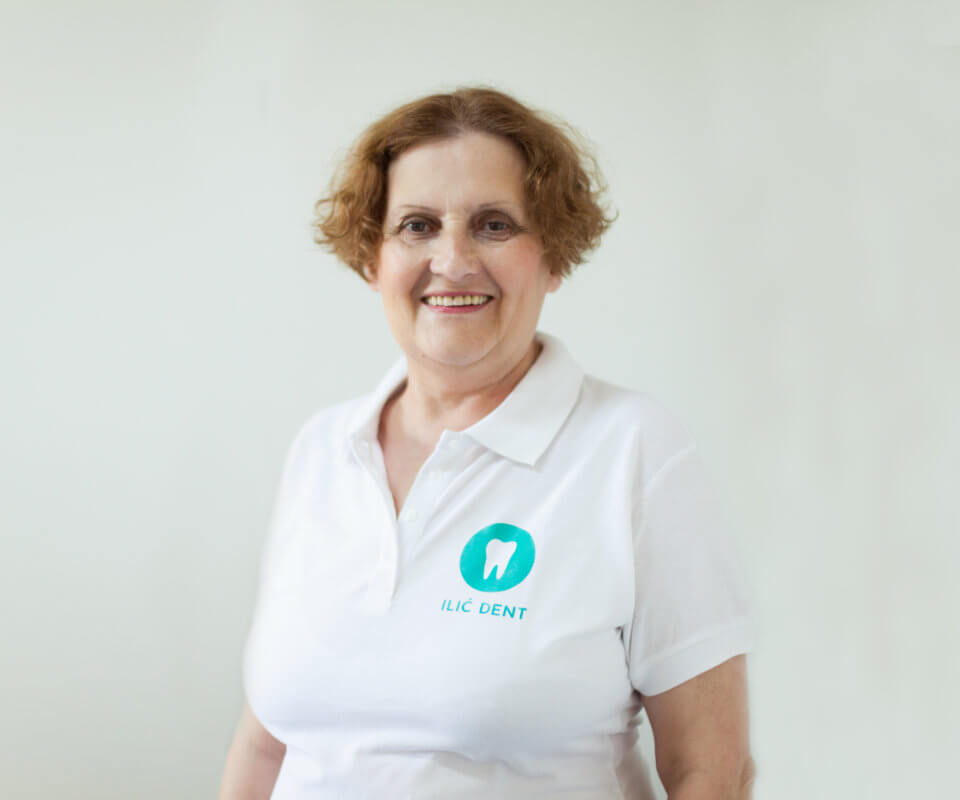 Dr Branka Gordić
Graduated on Faculty of Dentistry in Belgrade in 1980. She worked for 13 years in Aleksandrovac as polyvalent dentist. She worked in Health Center Novi Beograd from 1996 to 2015. Dr Gordić completed specialization of dental prosthetics in 2001 on Faculty of Dentistry in Belgrade. She has been a long-time member of Dental Chamber of Serbia, having attended numerous congresses in Serbia and abroad. Dr Gordić made a significant contribution to dentistry through training numerous doctors of dentistry who were on practice under her guidance.
Since 2016 she has been working in dental office ILIĆ DENT making exceptional contribution with her several decades' experience, great knowledge and, above all, extraordinary focus on details when performing prosthetic works. With her knowledge and experience she keeps moving her own boundaries and boundaries of the team she works with, striving for perfection at each stage of work. Even when the patients with the most peculiar and the rarest requests arrive in our office, Dr Gordić just calmly says: "I know, I've seen that before. Hers's the thing …"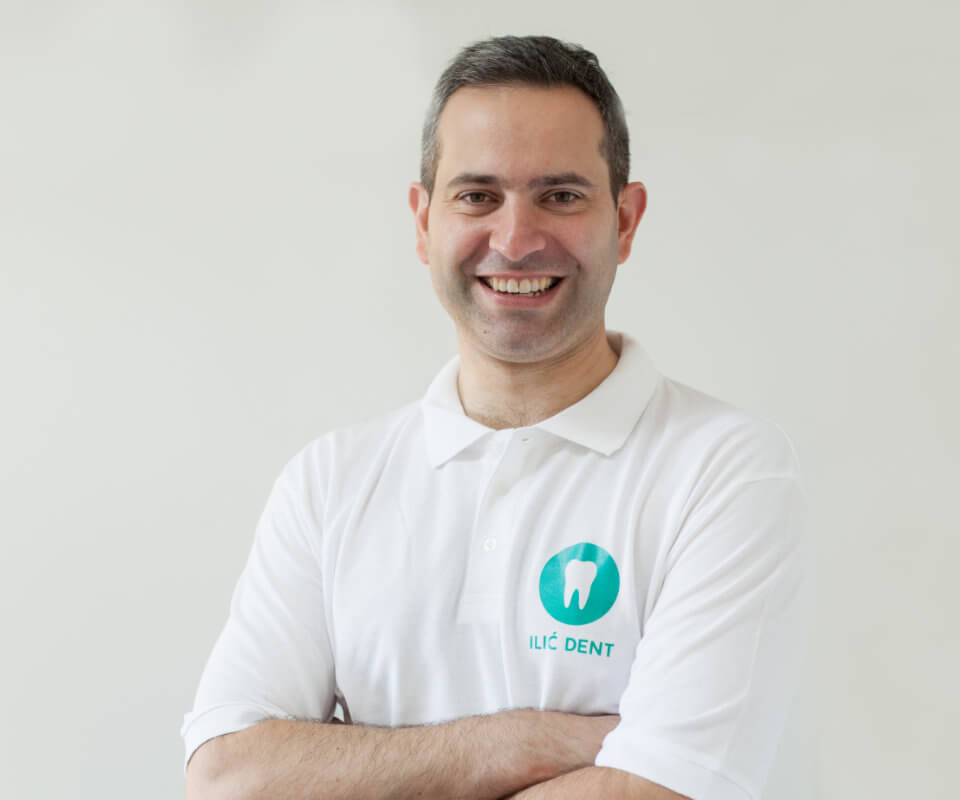 Dr Božidar Illić
Graduated on Faculty of Dentistry in Belgrade in 2007. He attended practice for a year in Health Center Novi Beograd within his internship. He is a fluent speaker of English.
Dr Ilić worked in numerous eminent private dental offices. He attended various practical courses from the area of endodontics, esthetic dentistry, implantology and prosthetics. Currently he attends specialization of oral surgery on Faculty of Dentistry in Belgrade. Skill at hand and expertise as an aspiration to make each intervention as painless and comfortable as possible is what makes this doctor different from others. He also attended variety of congresses in Serbia and abroad.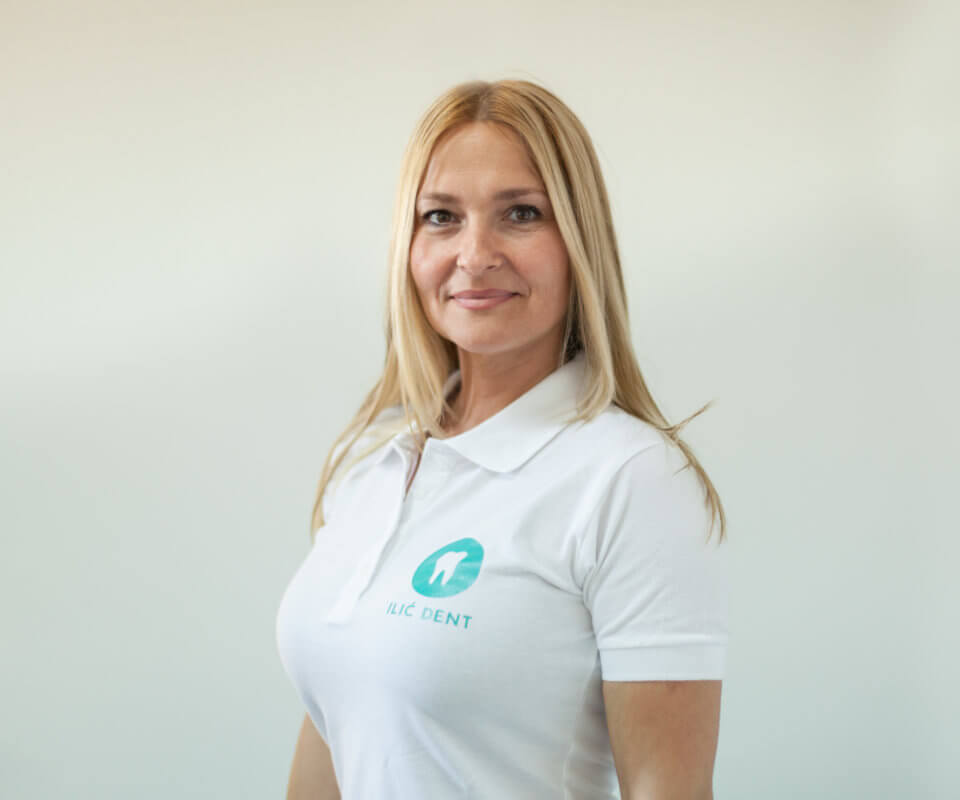 Danijela Savić
Dental nurse. With her positive and kind approach she eliminates fear and instils confidence, making dental interventions free and painless. She is an experienced colleague who makes significant contribution to ILIĆ DENT team.
She is a fluent speaker of English.